The search continues for missing Roy Mirlo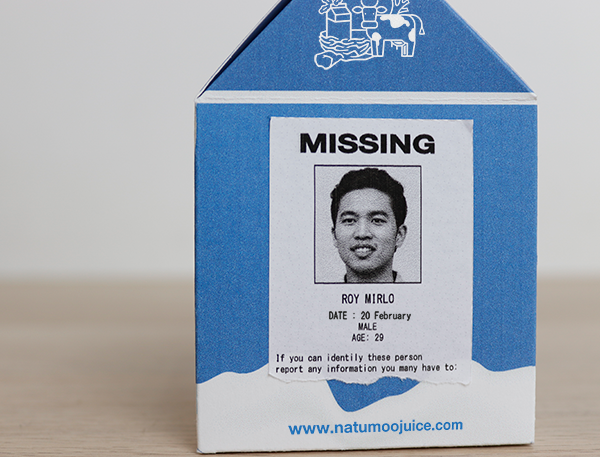 Last Monday, it was 3 months since Roy Mirlo, a 29 year-old man, disappeared without a trace.
The last-known sighting of him comes from security camera footage near a bus station. The young man was wearing a green sweater, jeans and a brown backpack.
Police stopped their search for him after the first month, as an investigation revealed that Roy had serious financial problems. This, in addition to being last seen at a bus station, lead authorities to consider the possibility that the young man was fleeing his debtors.
But, what a few weeks ago was classified by police, as "a missing man running from his debts" is still an ongoing investigation for a father who's still hoping to find his son.
That's why Roy Mirlo's loved ones have recently printed a new set of missing person advertisements on milk cartons.
We hope he is found soon.
— UPDATE —
After reading the comments on this article, we have realized that the ad was not posted originally by the family and they are very confused.
We apologize for the inconvenience we caused.