The interview: Key Enigma – The creators of the most expected Kickstarter project made in Spain.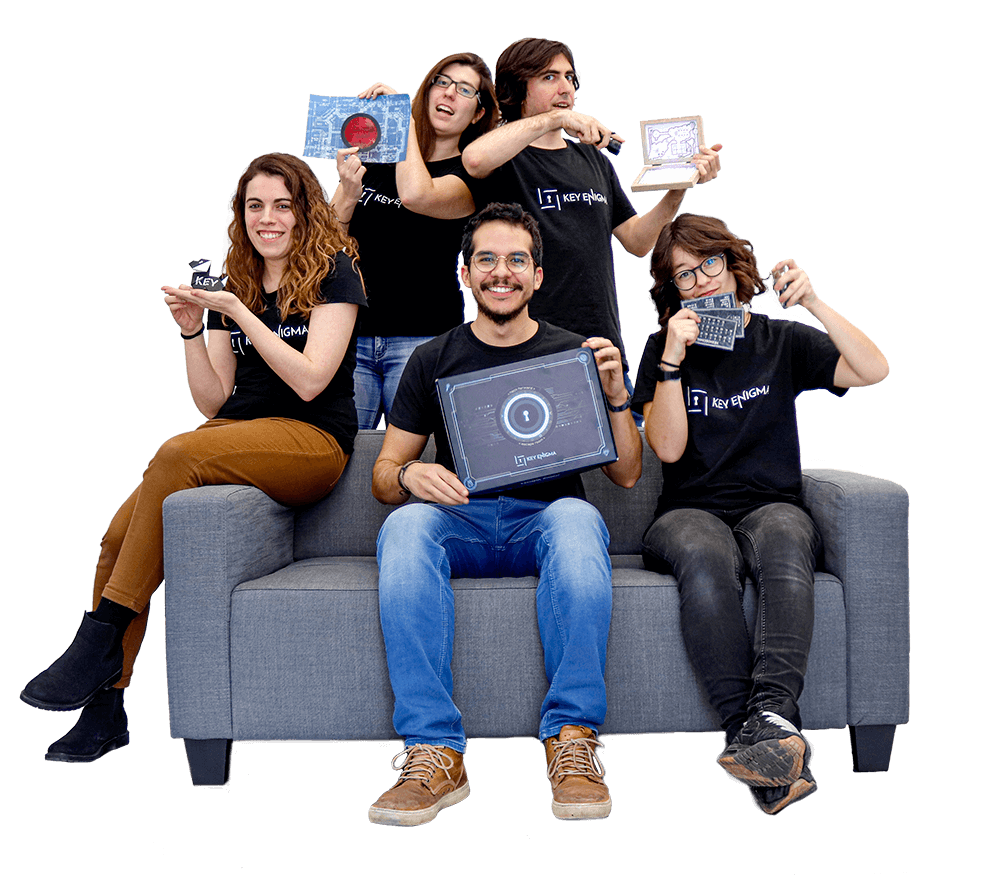 What is Key Enigma?
We are a team of young people who expect to create a new level of entertaining puzzles games. Each member have their own experience with Escape Rooms or Escape Boxes and we realize there is a lack in these kind of games and we believe we can fill in it.
"As same as Orson Welles did" – Albert Benitez
What's the lack you are talking about?
The immersion. If you play a traditional Escape Room you are limited, for example, by the location. You must meet your team and go to a specific place but, once you finish, the magic disappears. It is a very external and short experience. But what happens if, instead of you going to the experience, the experience comes to you?

How do you plan to do it?
Easy. Taking all the multiple communication options we have nowadays (like email, calls, social networks…) and use them as we are used to in order to offer a different entertainment experience. An experience which you won't be able to distinguish fiction from reality. As same as Orson Welles did the night of October 30th in 1938 with the most famous radio broadcast in history: "War of the Worlds".
It sounds very interesting. How can we get the game?
By Kickstarter you can support our game by selecting one of the rewards we have prepared for you. If we reach our funding goal of €28.500, you will enable us to develop the game from start to finish in every detail according to our vision. We will launch our project on Monday 17th of February so, take a look at this link to know more about us and our first adventure: Hack Forward.